Tips #3 Newsletter
ABOUT 80% OF U.S. HOUSEHOLDS STILL USE CIRCULARS AND OTHER TRADITIONAL, PRINTED SOURCES FOR PRODUCT INFORMATION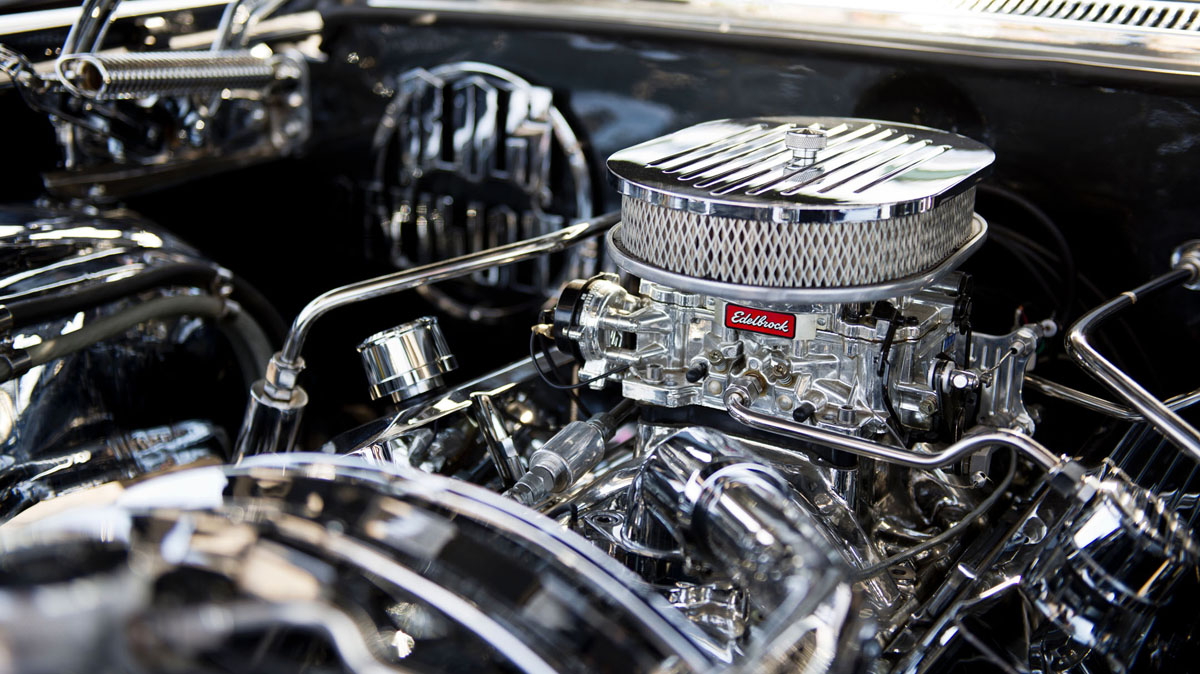 What is your first step for Social and SEO success in 2019?
It's to look under the hood to see how you are performing online.
In our experience in working with schools.. There is one step that is guaranteed to make an improvement to your school communication.
We all have our ideas on how to do better than we did last year.  Our own views on what our community wants, when they want it, and how to improve engagement and connection.
The problem is - its biased, unclear and unscientific.
Thats where a thoughtful analysis and audit of the actual situation will be your most valuable step of 2019.
The JWB&CO team will conduct 2 audits - one on SEO/SEM and google search; the other on social channels and audience engagement; that will give your team the tools and insights to build a powerful response to the reality of your consumer needs in 2019. 
Our research over the past 5 years has been absolutely clear; the community that is connected and informed will:
donate more

donate more regularly

stay connected

share positive news

drive new enquiries and enrolments
A JWB&CO social audit will identify who the audience is, how to boost posts effectively, how many posts to make per week, what are the pillars of the communication strategy, what your competitors are doing successfully, what is best in category and how to develop a content calendar to meet the needs of your community.
A JWB&CO SEO strategy uses cutting edge technology to identify gaps in your web presence, adwords campaign, ranking strategy, pay-per-click and a "bang-for-buck" approach to making improvements in your brand awareness and connectivity.
JWB&CO is Australia's leading schools first digital advertising agency, and we can bring scientific analysis to your situation and develop solutions to improving the efficiency of meeting the needs of your community.
Get in touch with us below to book your Social and/or SEO strategy today!
---
From Nielsen's
Digital Touchpoints are making their mark in U.S. retail, but print is [still] not dead
Synopsis from Nielsen's 
Given these dynamics, retailers can best reach their shoppers by leveraging multiple touchpoints for marketing. They should maintain and optimize spending on traditional circulars, since these will continue to be shoppers' main source of information for the near term. And as consumers seek more information digitally, it's critical that retailers develop and enhance their digital marketing touchpoints. Across generations, they should appeal to Millennials using digital platforms, but also broaden digital penetration among Generation X and Baby Boomers, who are adopting these touchpoints quickly.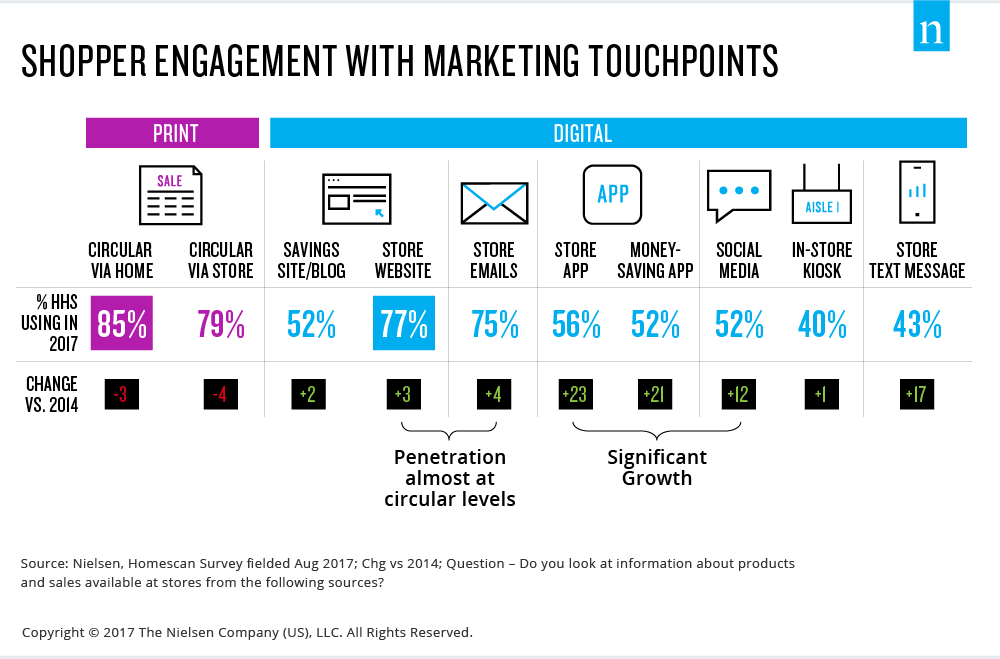 ---