About
It has been a most rewarding and enriching process. I have been delighted with the creativity, curiosity and integrity that JWB&CO brought to all aspects of their work with Catholic Ladies College. Many thanks for your collaboration in developing our new brand. It is proving to be very successful.
Who we are
JWB&CO is an Australia wide full service creative and marketing agency specialising in helping and guiding educational institutions to be remarkable. That is to say, to be worth making a remark about.
Established in 1995, JWB&CO is a full-service graphic design and marketing agency, specialising in the development of strategic marketing and branding solutions and visual identities for independent and private schools and businesses across Australia.
Much of our marketing positioning and design work has received industry awards for creativity, impact, and effectiveness in delivering in-market results. We love what we do and what we do gets results. Our small size allows us to be nimble, creative and fast with exceptional customer service.
What we stand for
Helping others. Money does not define nor drive us, but client success does. We love working closely with our clients to deliver a unique, authentic and creative solution which sets them apart from the competition. This then drives awareness, interest and ultimately sales. We believe in giving back and helping others, so 2% of net sales goes to philanthropic activities. 
Services we provide:
Creative
Website development
Prospectuses
Rebrands
Intregated ad campaigns for print, online and outdoor
Stationery
Signage
Style manual and guides
Annual reports
Packaging
Large format display - pull ups
Signage - directional
Cinema ads + short promotional video
SEO & SEM
Digital advertising
Social media strategy
Retargeting
Remarketing
Tracking pixel 
Google adwords
Marketing
Positioning development 
Strategic marketing plans 
Communications plans and management
Brand management
Campaign management
Our work
JWB&CO's dedication to first get to know us as clients, understand our objectives, the assiduous attention to detail, insightful design and strategic approach have led to demonstrable and exceptional outcomes. Joe's thorough ground-work and perceptive approach enabled him to gain and embedded appreciation of want, why and then how we could achieve our goals. Particularly helpful was the way we had options and variations of approaches that would suit varying budgets and competing stakeholders. Joe is an outstanding communicator and has a broad skill-set that compliments his striking and fresh design.
Who we have or are working for:
Brighton Grammar School
 "we teach boys" prospectus, website and rebrand campaign; 
Loreto Mandeville Hall
, prospectus and rebrand campaign "Madeline" illustrative approach; 
MLC Sydney, 
prospectus and rebrand campaign; 
PLC Sydney
, prospectus and rebrand campaign; 
Kincoppal Rose Bay
, prospectus, website and rebrand campaign; 
Melbourne High School
, prospectus and rebrand campaign; 
Christ Church Grammar School,
 "cherishing families", prospectus, website and rebrand campaign; 
CLC Eltham,
 "girls flourish here", prospectus, website and rebrand campaign; 
Fintona Girls School
 "great things come in a small package", prospectus, website and rebrand campaign, 
CBC St Kilda
 "cultivating boys character", prospectus and rebrand campaign, 
St Columba's College
, prospectus and rebrand campaign; 
Swinburne University of Technology
; 
Melbourne Girls Grammar
; 
RMIT University Gallery
; 
Monash College
; 
Melbourne Girls College
, prospectus, website and rebrand campaign; 
Gippsland Grammar School
, prospectus, website and rebrand campaign; 
Norhcote High School; IOOF, 
Bridges
; Marymede Catholic College, 
prospectus, website and rebrand campaign; 
University of Notre Dame - Maryland, University of Melbourne, Faculty of Medicine, Dentistry and Health Sciences
The team
I have known Joe Brooks for approximately 15 years during which we have worked together on the creation and development of a College prospectus for two very different Catholic girls' schools in the Archdiocese of Melbourne. In both schools, the development was not only the prospectus, but also a variety of accompanying materials including: letterhead, envelopes, report covers, cards, signs for buildings and advertisements.The whole process was aided by Joe's ability to listen to the basic tenants of the College's point of difference in a crowded market place and to turn these into creative and innovative designs. This ability, along with his personal qualities and attributes, particularly, his skill in engaging persons from all manner of diversity, resulted in a distinctive product of which we were very proud. I would have no hesitation in recommending JWB&CO in this area.
The people of JWB&CO who create remarkable work which get results. We combine our talents and strengths in order to compel your audience to notice and remember you.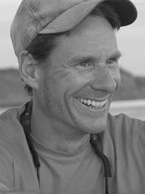 Having received several scholarships to university Joe graduated from the Maryland Institute College of Art, which is consistently ranked as a top 10 American art school by U.S News and World Report with a BFA, Visual Communication. After graduation Joe worked as a freelance graphic designer for North Charles Street Design Organisation.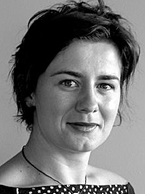 Her engaging and insightful methods articulate and communicate your message effectively and creatively. Passionate about bringing ideas to life, she has a wealth of experience, having created design for print and digital projects for a large range of local and international clients.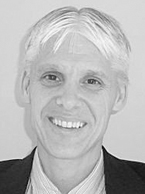 Roland has been working in the financial/technical industry for over 25 years. He has been a consultant to large corporations for over 20 years and is very passionate about providing the best customer service and products and is continuously keeping up with the latest technology around the world.
SEO / SEM & online marketing
At the forefront of online marketing mediums SEO & SEM coupled across social media, video, digital advertising, optimisation, remarketing and retargetting, Troy's support of Australia's schools and their communities stretch back to 2001.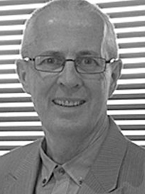 As a writer, Frank, from Action Words, delivers. His clients keep coming back because he listens to them carefully, he has an innovative approach and he provides text that is compelling. Readers sit up and take note when they read his impactful work.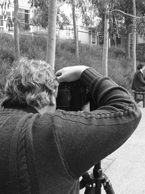 James has been part of the team from the beginning and is responsible for all of the wonderful images within the work we do. His eye for detail and technical nous is beyond belief. Great to work with and uncanny ability to deliver the unexpected.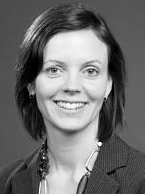 A proven marketing and product manager with over 17 years experience including 10 of those years as a senior Telstra marketing manager. Deep and broad experience across all of the marketing disciplines means that Amy brings positive change to any of the marketing elements, across many industries and scale.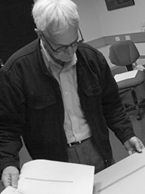 Originally from Scotland, Al has been heading up his award winning printing company since 1985. What sets Al apart from other printers is their fastidiousness to detail and meeting any deadline. We have been working together for 20 years and deliver memorable finished products.
Katherine is a Registered Landscape Architect, with experience in projects of all scales as well as a broad design background including Industrial Design. As Director of Leaf Design Studio, she contributes to place making, story telling and way finding with a focus on combining Landscape Architecture skills with Interpretive Design.
Nicki holds a Bachelor of Creative Arts (Visual Communication Design), Graphic Design from Deakin University. She is a passionate designer who is more than able to deliver high quality, well thought out and visually pleasing solutions to any design problem.
strategic thinking & advancement
Contemporary, forward-thinking advancement solutions and strategic advice to educational institutions and not-for-profit organisations.
Awards
It is with great enthusiasm I pen this testimonial for the work of JWB&CO. In my capacity of Director of Development and Brighton Grammar School I have worked with JWB&CO on a number of assignments over the last three to four years. My role entails a range of responsibilities in the fields of fundraising, marketing, community relations and alumni relations. JWB&CO has been involved in each of these areas creating a range of materials that are eye catching, innovative, effective and memorable. They are particularly talented at working through the process of analysing the challenge at hand, collaborating with various stakeholders and ultimately designing the solution.
Educate+ National and International Award Winners 2014
Siena College Camberwell
Finalist - Marketing Communications Campaign / advertising campaign including both print and cinema.
Educate+ National and International Award Winners 2012
Catholic Ladies College
Finalist - Communications
Marketing Publication / prospectus package
Fintona Girls' School
Finalist - Communications
Marketing Publication / prospectus package
Catholic Ladies College
Finalist - Communications Marketing Website
CMS School Marketing Prospectus Awards 2012
Gold Award: - Fintona Girls' School prospectus, VIC
Silver Award: - Catholic Ladies College website, VIC
CMS School Marketing Prospectus Awards 2011
Gold Award: - Catholic Ladies College, VIC
Bronze Award: - St Columba's College, VIC
ADAPE National and International Award Winners 2010: [Association of Development and Alumni Professionals in Education]
Website Development and design: - Highly Commended: Fintona Girls School, Vic Judges' Comment: Refreshing, easy, quick links, great budget. Effective submission.
CMS School Marketing Prospectus Awards 2009
Silver Award, CBC St Kilda
CMS School Marketing Prospectus Awards 2008
Silver Award, MLC Sydney
ADAPE National and International Award Winners 2006
Winner Communications/Marketing, Campaign: Brighton Grammar School, We Teach Boys
Winner Communications/Marketing, Alumni Development Campaign: Brighton Grammar School
ADAPE National and International Award Winners 2004:
Winner - Communications/Marketing, Campaign: - Loreto Mandeville Hall
Strategic Marketing
I wanted to say a very big thank you for doing an AMAZING job. I believe you have raised the bar so high that other designers will take ages to catch up to the standard you have produced for Fintona's Prospectus. Thank you for your patience as we made changes to so many different versions of the Prospectus and the many other accompanying documents. Suzy, our Principal, is extremely delighted with the outcome as am I.
How to market your educational institution
Believe what?
What is the authentic differentiating idea? 
This idea must be 5 things:
Authentic - something which is being done or exists in the business already
Compelling -  something the audience value, want and willing to pay for
Unique - sets them apart from the competition
Consistent - staying on message
Simple - one or two words, three max
Our/your job
To create a message so that the viewer recognizes what makes your business different from your competitors:
How?
Consider the landscape your business is competing in. Who are the competitors
Know thy self
Simplicity is vital
Credibility / authenticity
Consistency
Try not to be all things to all people
Now that you have your differentiating idea, what now?
Build awareness - begin to tell your story.
Begin to communicate to your audience that differentiating idea where they are like on facebook or in the mall...
visual must be appropriate for and sympathetic to the differentiating idea
must reinforce the differentiating idea
consistency - stay on message
build momentum - first two years of roll out dial up the spending on marketing in order to get the message out and build momentum
Contact
Dear Margaret, ... We received the Catholic Ladies College prospectus today. It is beautifully done, so unique, in my mind. I was transported to leafy Eltham. It utterly captured my imagination... I was almost in tears just looking at the presentation of the envelope! It is a wonderful credit to all involved.
Request a Company Profile Brochure
If you wish to receive our digital company profile or to make contact with JWB&CO please fill out the form below or call us on 03 9898 3666 and we will get back in touch as soon as possible. Thank you for connecting with JWB&CO.
Contact
P.O Box 101 Surrey Hills Victoria Australia 3127
03 9898 3666
0410 458 366